The Personal Training staff are a seasoned team of nutritionists and certified trainers dedicated to providing customized training and diet advice. We pride ourselves on producing safe and effective results that are tailored to the fitness level of the individual. Please take us up on a complimentary training session when you join us!
We offer a variety of packages to our members. Whether you're looking to work one-on-one with one of our Certified Personal Trainers or you have a small group of friends that you would like to train with, we have something available for you.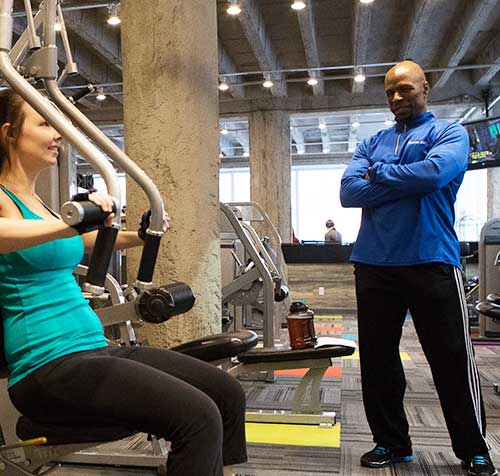 READY TO GET STARTED?
Learn more about our personal training packages!
Contact Kevin, our Personal Training Director- (314) 241-2700
EMAIL Kevin